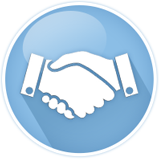 Join the Federated Family!
Federated Rural Electric Insurance Exchange is the leading provider of property and casualty insurance for rural electric cooperatives in 42 states. Our primary goal is to offer our members affordable coverage over the long term, so they can focus on serving their communities and making them better, safer, and more vibrant places to live.
Federated Rural Electric Insurance Exchange is an equal opportunity employer. All qualified applicants will receive consideration for employment without regard to race, religion, color, national origin, sex, age, status as a protect veteran, among other things, or status as a qualified individual with disability.
Account Executive - Federated is currently seeking an Account Executive for the territory comprised of Michigan, Ohio, New Jersey, New York, Pennsylvania, Vermont & West Virginia. The individual will be required to live in the vicinity of Cleveland or Columbus, OH.